Forestry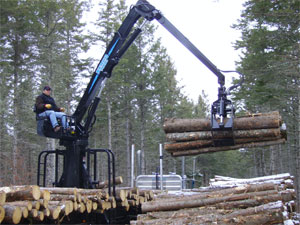 For years the SERCO Loader has been one of the most popular loaders in the Forestry Industry, with a reputation for supplying well designed and dependable knuckleboom loaders and grapples Serco has worked with a wide variety of customers in the Forestry Industries. Through years of listening and working closely with the people that operate the machines Serco has developed an extensive line of loader models and attachments well suited for the Forestry market, built right to deliver years of dependable service.
Waste Handling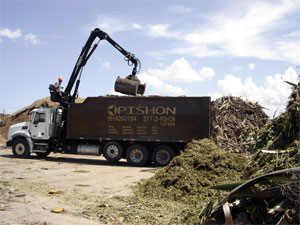 SERCO offers several models in back of cab and rear mount loaders that are widely used in waste handling applications from roadside pickup to contractors who need to remove waste from demolition sites or in storm clean up, Whether you're requirement is with refuse, recycling, horticulture waste, construction and demolition, curbside bulk item pick-up, or a different application you will find the right loader model and attachment to suit your requirements.
Railroad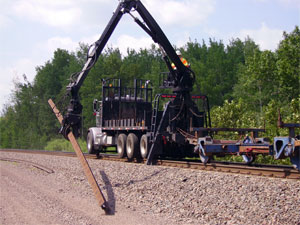 Serco Loaders have been a popular choice for rail industry throughout the United States and Canada with several specialized models that have been setting the standard for dependability and reliability. Truck mounted units equipped with High-Rail gear, rail and tie grapples or magnet packages are some of the options available, for more information contact us for your specific requirements.
Recycling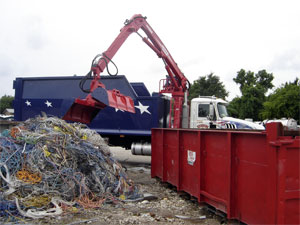 SERCO builds a variety of loaders suitable for many recycling applications. From truck mounted units for on site pickup of recyclable materials to stationary pedestal mounted machines for transfer stations you will find our loaders to be your solution for all your recycling needs. Contact us for your specific requirements.
Scrap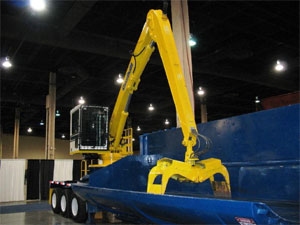 SERCO manufactures a number of machines that have become well adapted to the scrap handling industry, from truck mounted units for collection of scrap materials or yard machines, stationary mounts as well as OEM supplier of custom machines for specific applications.
Tree Service & Landscaping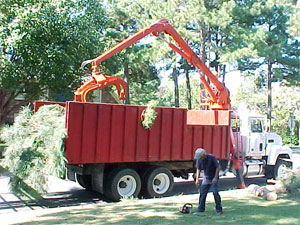 SERCO Loaders have long been one of the most popular loaders for tree service and landscaping contractors, widely know for their years of reliable service, Serco's quality stands out. Many of Serco's models from 4500 to the SERCO 7000,7500,8000 and 8500 are all very popular and widely used machines in the tree service and landscaping industry.