Sisu Diesel Engines
We are the only authorized distributor of Sisu marine diesel engines in North America. SisuDiesel, a Finnish company, has been manufacturing marine diesel engines for more the 60 years. We invite you to read more about this amazing engine on our technology page. Don't hesitate to contact us if you have any questions.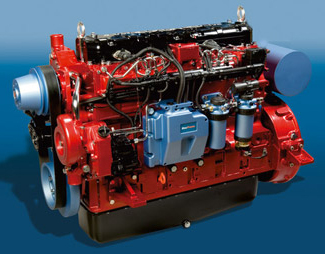 "We're Gonna Race It Like We Stole It"
There is nothing more uniquely Maine than a day at the lobster boat races. Whether you're drawn to the races as a serious competitor, or are a summer visitor in search of a true Maine experience, a day at the races will kick summer into gear.
In 2007, nine locations signed-on to present a race card of uniform sanctioned classes, allowing racers to earn and accumulate points throughout the season all along the circuit. The nine sanctioned events include: Boothbay Harbor; Rockland; Moosabec; Stonington; Harpswell; Friendship; Winter Harbor; Pemaquid; and Searsport. To read an article from the Fisherman's Voice click here.

The "Venom" owned by Grant's Marine
Diesel equipped with Sisu model
620 300HP engine.

The "Seacock" equipped with Sisu 645
410HP engine owned by Todd Ritchie
out of Stockton Springs.

The "First Team" owned by Otis Enterprises,
a dealer for Grant's Marine, equipped
with Sisu model 645 410HP engine.